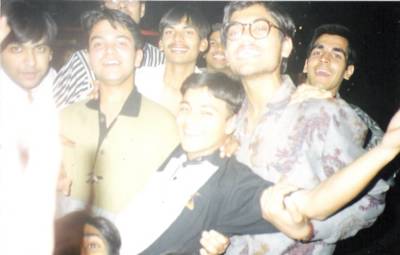 This picture was taken during my first year house day function. Besides me, gullu, singla, sandy, suchit, bansal, nirjhar, makhmoor and dasa are part of it.
I wasn't the smartest of guys at that time, but what's the big deal, neither am I now :D .
Finally I have been able to scan all the college time pictures of which I have been the sole owner till now.